Local Stories
Your donations can make a real impact on someone's life. By giving to Meaningful Change, our charities can direct funds straight to the people who need it, in the areas that they need it. 
Hear the stories below about the people we support and their experiences…
House2Home
The House2Home project by Helping Hands provides furniture and household goods to recently homed & low-income families in South Warwickshire.
Generally when people are re-homed, they are not provided with essentials like a fridge or bed. Thanks to the House2Home project and your generosity, these goods can be delivered to those who need it. This helps turn empty houses into homes!
Contactless Donations Device Installed …
We are very pleased to announce our first contactless donation point has been installed in the Royal Priors Shopping centre this Christmas. You will find this on the window of the Elf Workshop, on the Upper Mall, next door to Animal.
We are very grateful to those who have already made donations via the devices, virgin giving or by setting up standing orders. We will be posting information in the New Year about what this funding is supporting. We wish you a very Merry Christmas.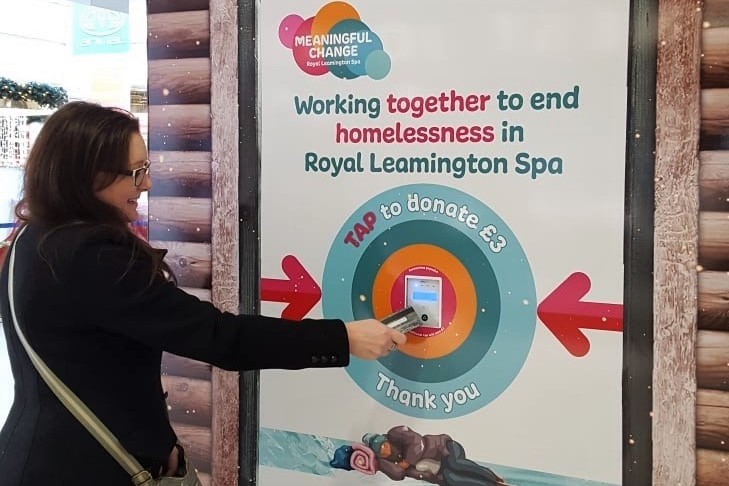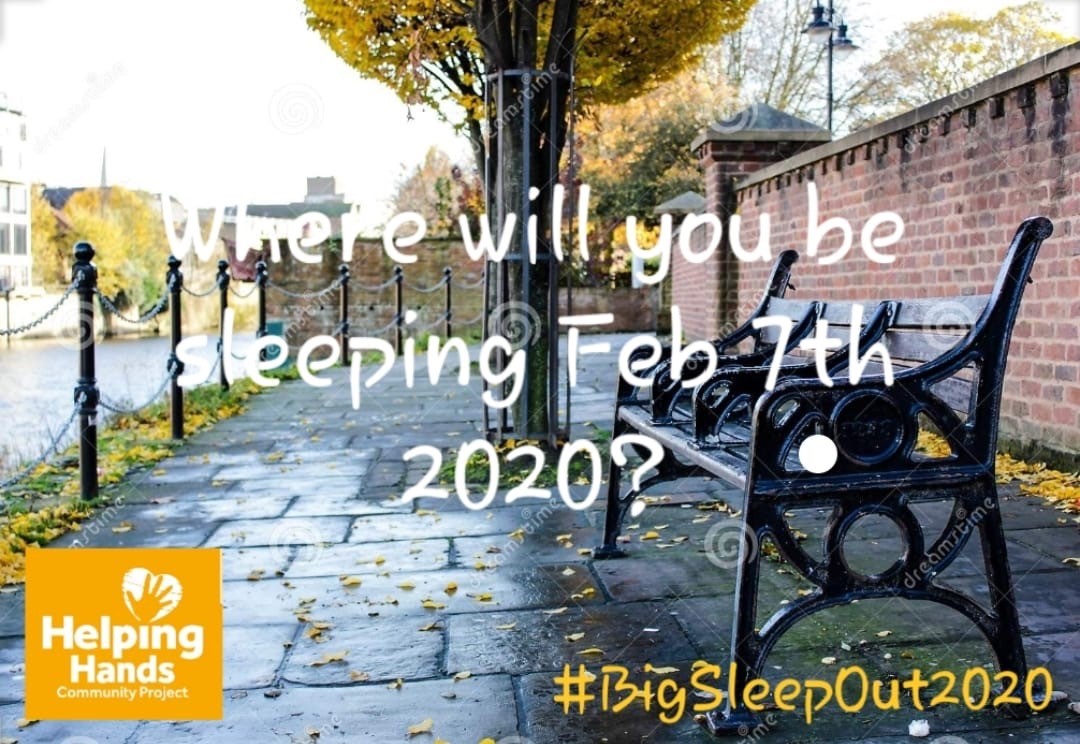 Helping Hands Big Sleepout 2020
THE AIM of the event is to raise vital funds for our work with the homeless and vulnerable adults in Leamington Spa, so we can help them to move on from their circumstances and become positive contributors to our town. We want to use this opportunity to think more about the issues of homelessness and the circumstances the homeless sometimes have to contend with. We also want to share the work we and others are doing in the town to support these local people in need.
We will be joined by other services and hear firsthand from local people who have been, or still are, homeless in our town. We hope the event will be informative and a real challenge but we hope to make it a fun evening as well for all involved. 
As with last years Sleepout, the location of where you will rest your head will not be revealed to you until the evening… We are not saying that by spending one night sleeping out you will get a true experience of how it feels to be homeless, however you will find this is a challenging and rewarding experience.
To find out more and be part of something big please register via Eventbrite by Clicking Here
Facts & Figures about Homelessness
It is far more cost-effective to prevent people from becoming homeless or to get them securely accommodated as quickly as possible. (The Big Issue)
Research from the 2015 At What Cost report estimates that the cost of a single person sleeping rough in the UK for 12 months costs £20,128 while successful intervention costs only £1,426 in comparison.
Evidence shows that people who experience homelessness for three months, or longer, cost on average £4,298 per person to NHS services, £2,099 per person for mental health services and £11,991 per person in contact with the criminal justice system.
Cost of a Single Person Sleeping Rough (12 months)
Approximate Number of Rough Sleepers in the UK (Dec 2018, Shelter)
Estimated Number of People Classed as Homeless in UK
Number of UK Households in Temp Accommodation (Dec 2017)
Number of Children in Temp Accommodation in the UK (Dec 2017)